Scholarship
Monographs and Reference Works
Evagrius and His Legacy. Co-edited with Robin Darling Young. South Bend: University of Notre Dame Press. 2016.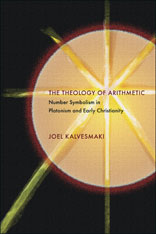 The Theology of Arithmetic: Number Symbolism in Platonism and Early Christianity. Hellenic Studies Series 59. Washington, D.C.: Center for Hellenic Studies, 2013.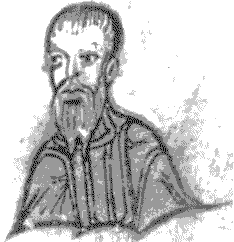 Guide to Evagrius Ponticus. Washington, D.C., 2012-present. evagriusponticus.net.
Articles
"Evagrius Ponticus." "Melania the Elder." "Prayer, Christian." The Oxford Dictionary of Late Antiquity. Oxford: Oxford University Press, forthcoming.
"Scriptoria." "Alexandria, Library of." The Dictionary of the Bible in Ancient Media. Edited by Tom Thatcher, Chris Keith, Raymond Person, Elsie Stern. Bloomsbury T & T Clark, 2017. Pp. 18–19, 359–61.
"Intertextual Pointers in the Text Alignment Network," Journal of Data Mining & Digital Humanities (Oct. 2017)
"Evagrius and Chapters." In Evagrius and His Legacy (see above), pp. 257-87.
"Introducing Athena Ruby, Dumbarton Oaks' New Font for Byzantine Inscriptions." In Inscriptions in Byzantium and Beyond: Methods – Projects – Case Studies, 121–26. Veröffentlichungen zur Byzanzforschung 38. Vienna: Österreichische Akademie der Wissenschaften, 2015. http://hw.oeaw.ac.at/7674-9inhalt?frames=yes.
"Canonical References in Electronic Texts: Rationale and Best Practices." Digital Humanities Quarterly 8, no. 2 (2014).
"The Soul's Cure in Letters: The Death of Gregory of Nazianzus and the Consolation of Evagrius of Pontus." American Benedictine Review 65, no. 2 (2014): 135-144.
"Pachomius and the Mystery of the Letters." Ascetic Culture: Essays in Honor of Philip Rousseau. Edited by Blake Lyerley and Robin Darling Young. South Bend: South Bend: University of Notre Dame Press, 2013. Pp. 11-28.
"The Epistula fidei of Evagrius of Pontus: An Answer to Constantinople." Journal of Early Christian Studies 20, no. 1 (Spring 2012): 113-139.
"Italian versus Eastern Valentinianism?" Vigiliae Christianae 62 (2008): 79-89. Abstract, access
"Isopsephic Inscriptions from Iasos (Inschriften von Iasos 419) and Shnan (IGLS 1403)." Zeitschrift für Papyrologie und Epigraphik 161 (2007): 261-68. Index
"The Original Sequence of Irenaeus, 'Against Heresies' 1: Another Suggestion." Journal of Early Christian Studies 15, no. 3 (Fall 2007): 407-17. Abstract, access
Digital Tools
Text Alignment Network. Comprehensive XML format (TEI-conformant) to allow scholars to encode textual alignments, quotations, etc., in such a way that the data is syntactically and semantically interoperable with all other files in the TAN format.
Athena Ruby. Washington, D.C.: Dumbarton Oaks, forthcoming. OpenType font for representing Byzantine inscriptions. This Unicode-compliant, web-open format font has about 750 characters: letters from the Latin and Greek alphabets, punctuation, and symbols. It is designed to facilitate publications in sigillography and numismatics, where variant letterforms and ligatures are critical in rendering first-order transcriptions. I am the architect and project manager. See the demo site, featuring tools I wrote, including a conversion tool for the old font and a visual keyboard.
Visual keyboards. Simply click the characters you want, then copy to your application of choice. Classical Greek visual keyboard • Extended Latin visual keyboard • Syriac visual keyboard
Dissertation
Formation of the Early Christian Theology of Arithmetic: Number Symbolism in the Late Second and Early Third Century, directed by William J. McCarthy, readers Philip Rousseau, Christoph Markschies, and Susan Wessel. Dissertation awarded with distinction 18 April 2006. Available for purchase through UMI Proquest Digital Dissertations. This work was drastically revised and published as The Theology of Arithmetic, above.